CAN ANDROIDS SURVIVE - Surprise Release
The other day we surprise announced and released a game we have been working on with a few great, CAN ANDROIDS SURVIVE. It was wild to finally show it to the public after working on it over the last year between projects.
This project was a great creative release between our other projects and working with the talent individuals on the project made the whole experience amazing!
The game had some bumps along the development road as some of the original game design ideas weren't coming together as expected. Once we re-scoped and refined the game down to its core it became a much better title and allowed us to finish it with a high level of polish.
Louca, Jack and Dan from aPriori Digital were responsible for the programming and art on the project. We will have separate posts diving deeper into both of these elements of the project, so stay tuned!
Now would be a great time to talk about the collaborators on the project:
Xalavier Nelson Jr was the game designer on the project and conjured this interesting design of the second instalment of the CAN ANDROIDS series. He definitely helped keep the project within scope and on the right course from his re-designs along with his wisdom of design from the many projects in his portfolio!
You can find more of his games here: https://xalaviermakeswords.itch.io/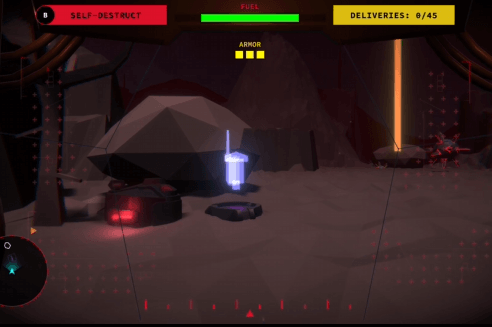 Priscilla Snow create the soundtrack and voice overs for the game and it adds so much to the atmosphere of the world in Survive. The soundtrack creates a dark yet driving anthem to your mission on the moon. The voice over for the intro is particular interesting and definitely sets the tone for the player. The final touch can be heard from the speakers scattered throughout the level that are giving 'encouragement' to the player, go and have a listen!
Here a link to the soundtrack from the game with also so extra tracks:
Jonno and Will (Audaic Audio) focused on sound design around the SFX used within the game. They helped with making the player feel alive with all the mechanical thumps and bumps and user feedback from the dangers of the environment. They really added a lot of flare and polish to the entire project and elevated it to a high level of sound design.
You can find more of their companies sound design here: https://www.audiacaudio.com/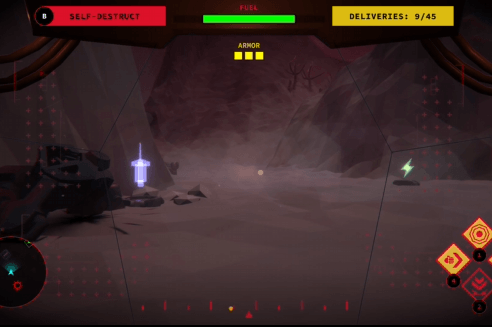 Gary J Kings create the amazing trailer for the games release which really captures the essence of the game very well. Here's his portfolio of more of his work: https://garyjkings.wordpress.com/